" A smooth sea never made a good sailor."
Franklin D. Roosevelt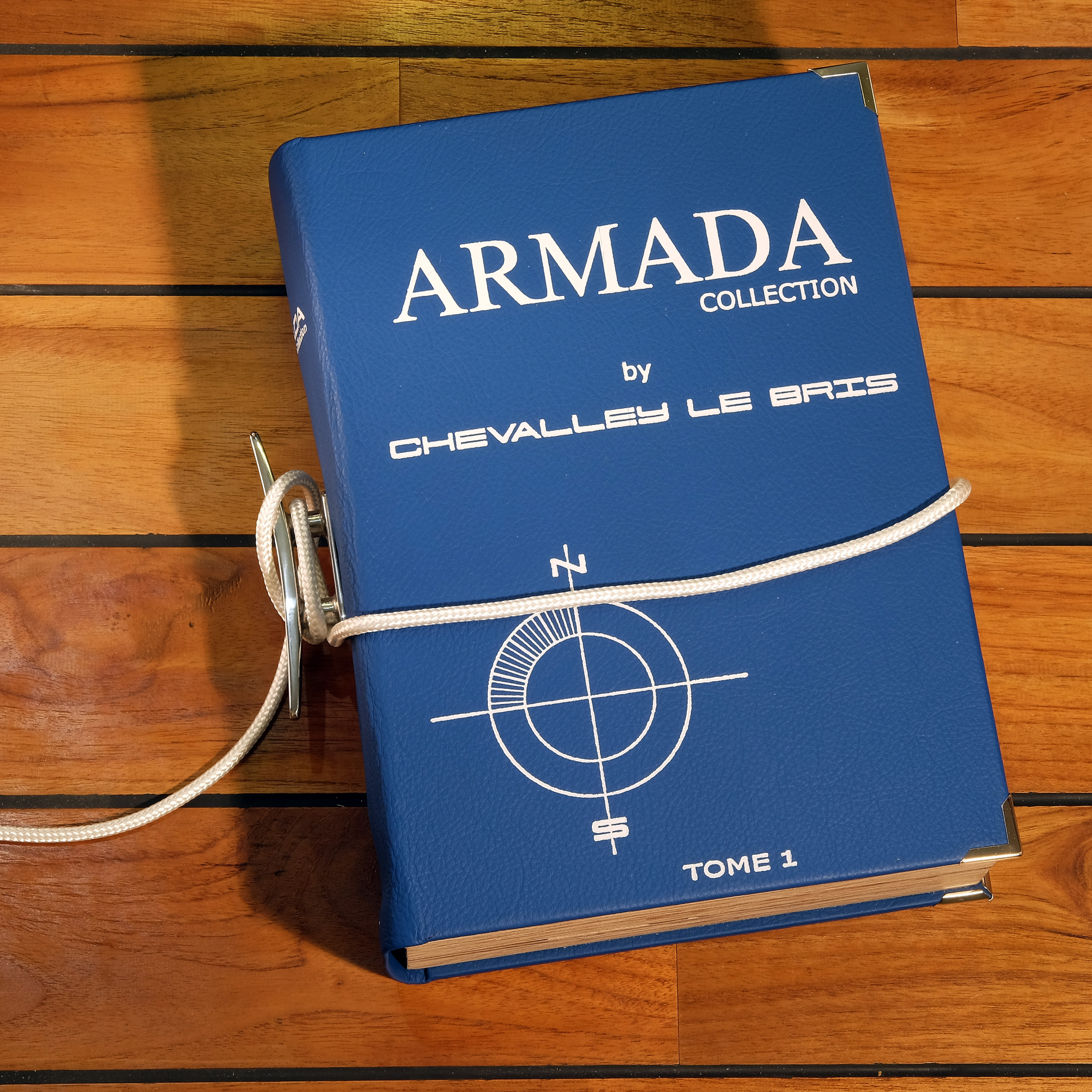 The ARMADA Collection

Logbook –

A modular watch concept
CHEVALLEY LE BRIS offers a naval collection of modular timepieces exclusively made in the Swiss Jura.
Like companions on board, the two timepieces that make up the ARMADA COLLECTION Tome 1 are inseparable and complementary. They are nestled in a case that is as exclusive as it is pragmatic: a Logbook.

The ARMADA Collection logbook containts :
Two watches (ELEMENT N°4 and BLACK SAIL)
Two clasp circle systems
(with two different terminaisons)
Two pocket watch clasp circle systems (with two different terminaisons)
A chain (for the pocket watches).
To commission a

n

ARMADA Collection Logbook

,
Regular price CHF 75'000.- ex VAT.
Limited to 15 editions.
Each ARMADA Collection Logbook is made to order.
For the current waitlist period please contact us. 
We ask for a 50% deposit on order, with the balance before delivery.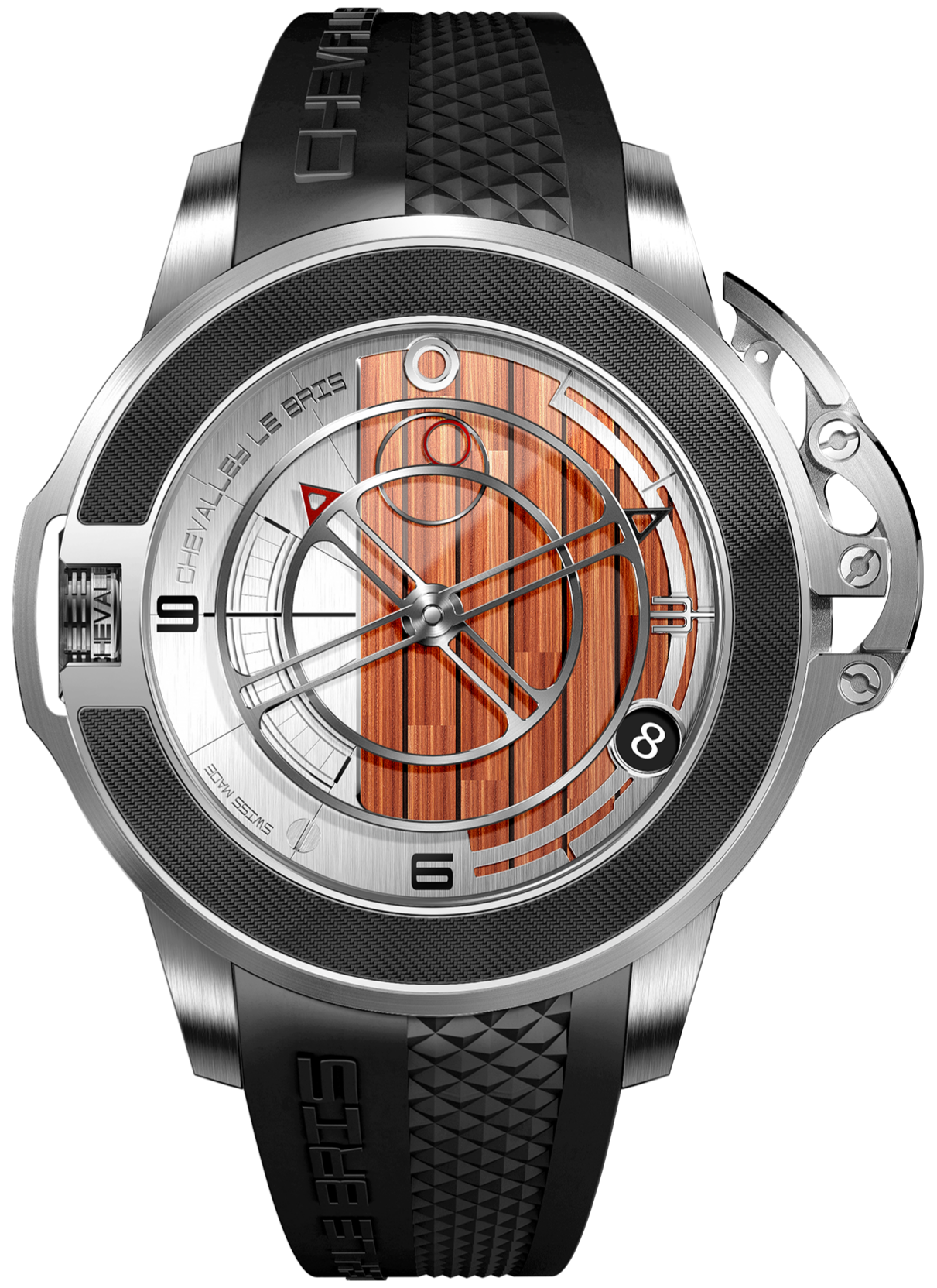 SPECIFICATIONS
Case
Stainless steel and ceramic
Diameter : 44 mm
Thickness : 10.1 mm
Sapphir glass
Dial and Hands
Stainless steel finished by hand
The wooden part of the dial is made by the marquetry artist Bastien Chevalier
Hour, minute and second hands in titanium
Strap and buckle
Hand sewn alligator and rubber
Deployant buckle from Boucle d'Or Geneva
Movement
Seed VMF 5400 (ELEMENT N°4) and Seed VMF 5401/33 (Black Sail) from Vaucher Manufacture Fleurier – Extra flat automatic-winding caliber with customized off-centre/micro-oscillating weight.
Power reserve: 48 hours
Frequency: 3 Hz (21,600 V/h)
References
CLB-AC-E4 and CLB-AC-BS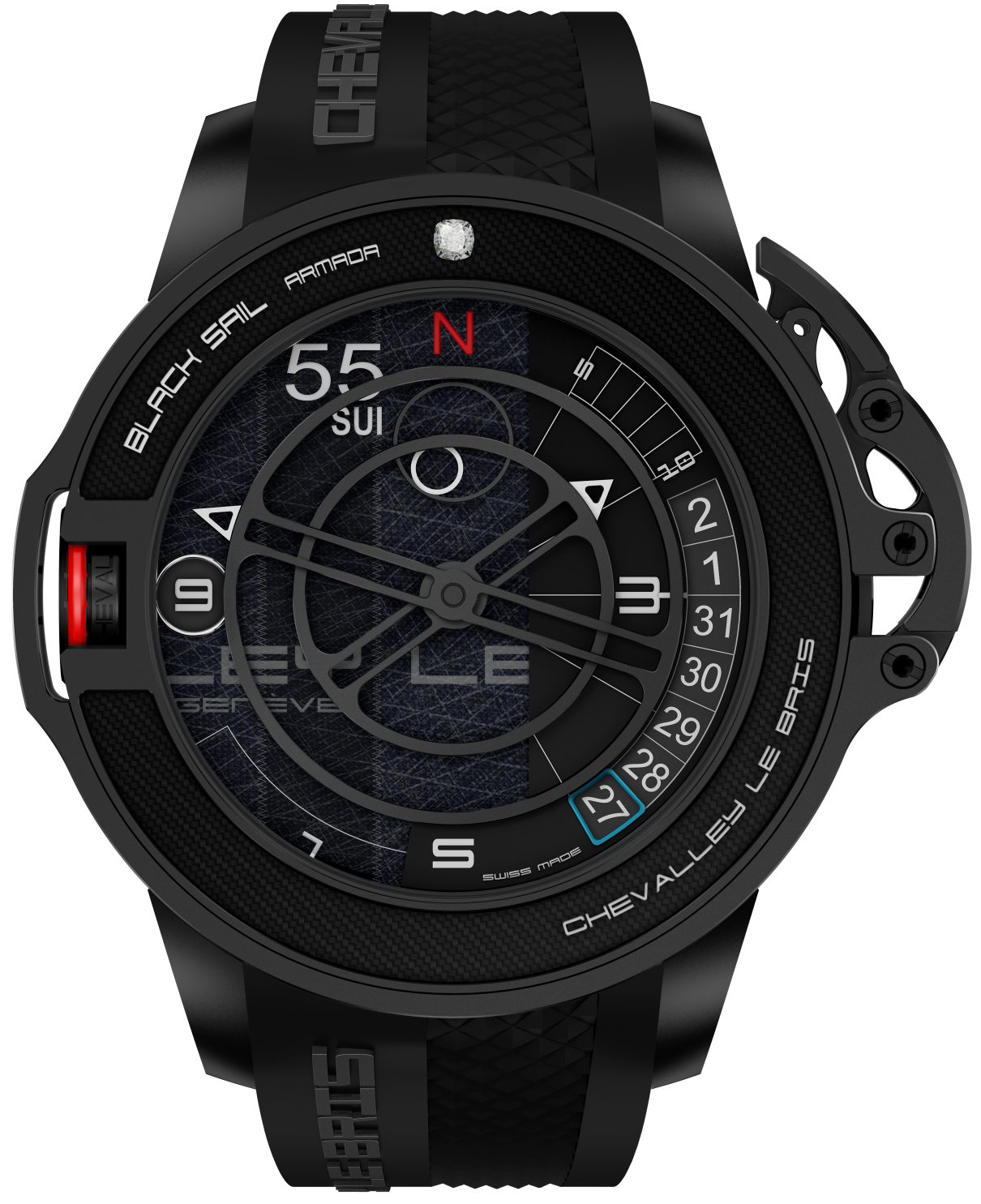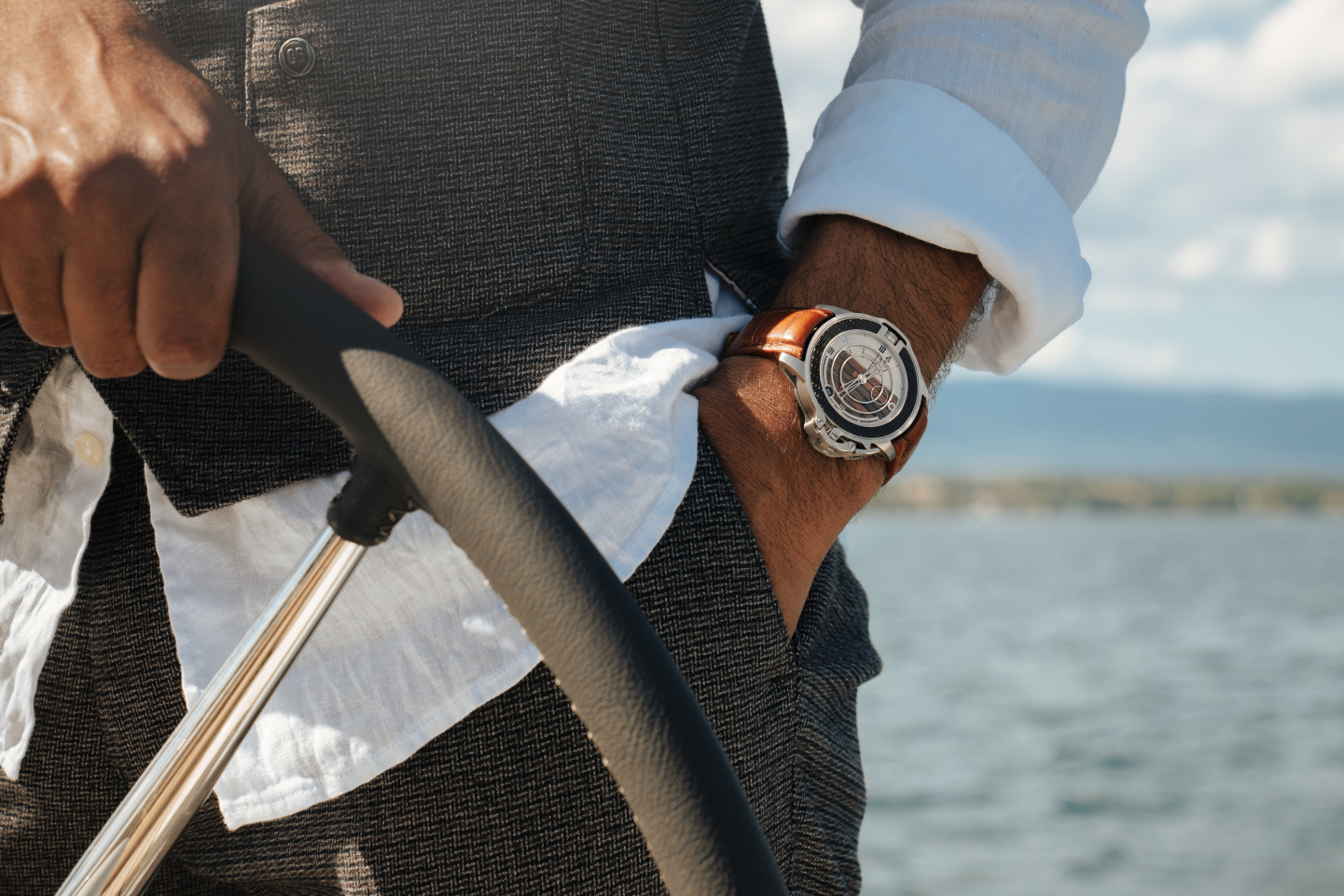 " Time does not fly. It navigates."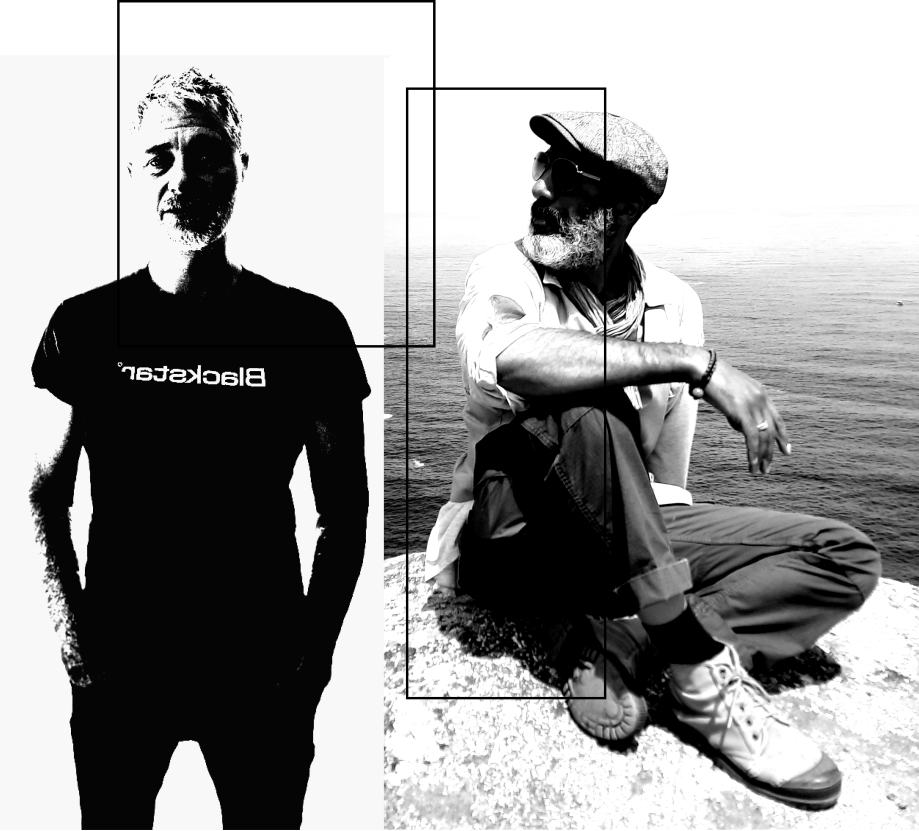 After having independently sailed many lands, the two founders, Laurent Chevalley and Raymond Le Bris, decided to raise the big sail through a friendly naval epic. They merged their know-how and their passion for exploration to extract its very essence: The Armada Collection watches.
«Our vision is to offer high quality timepieces without compromising on design».
Laurent CHEVALLEY LE BRIS Raymond
Great things are never done by one or two people !
We therefore searched for the right person for every step of our project.
Not only for their talent and devotion but above all for the relationship we have developed with them we hereby wanted to sincerely thank them :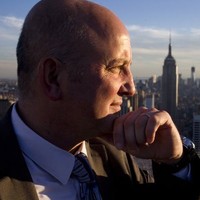 Emmanuel Bouchet
Founder/CEO MACLEF Sàrl
Development of Complications, Assembly and Control
Emmanuel and its team (mainely Jan Didier) helped us in many steps of our project.
Without its professionalism and devotion it would have been difficult to achieve what we did.
Despite the complexity of our project, Emmanuel did a tremendous job. He has been the first one in our side. We couldn't have found a better collaboration.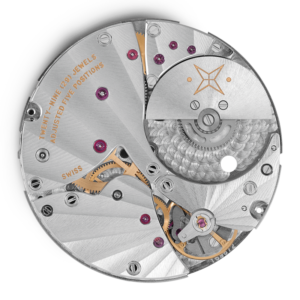 Vaucher Manufacture Fleurier
Vaucher Manufacture Fleurier – VMF
The caliber CLB-V211 inside the Element N°4 watches is based on the Seed VMF 5400. It is a self-winding, 3 hands and date movement. We developped a specific quantième that alows respect the original design by off-centred the date. The latter has also been enlarged to ease its leasibility. We also customized the micro-rotor.
The Black Sail watches incorporate the Seed VMF 5401/33 whitch has a more contemporary look.

Anthony Pourchet
Prototyping and CNC machining
Anthony was really helpful and super reactive. He perfectly tackled the challenges of our projet.
His company located in La Chaux-de-Fonds (canton of Neuchâtel) was created in 2000. Pourchet Sàrl is specialized in CNC machining for prototypes and small series.

Bastien Chevalier
MBCH – Marqueterie d'art Bastien Chevalier
Marqueterie – Wooden dial
We wanted to give the face of our watches to mimic a yacht deck. Thanks to its talent and ability, Bastien did a wonderful job on the dial by incorporating real teak and pear wood.
Since 2003, Bastien Chevalier works in his own workshop in Sainte-Croix.

Benjamin Carrat
Craftsman binder
Benjamin provided us with his amazing know-how in craft bookbinding. He successfully follow our design and has created the wonderful logbook that will protect our watches. We will for sure continue to work with him.
Benjamin works at the Atelier du Relieur in Geneva which is a family business that has been managing for more than 11 years. This craft bookbinding activity has been carried out for half a century in this typical store in the La Plaine district in the heart of Geneva.
"In the heart of the watchmaking Swiss savoir-faire"